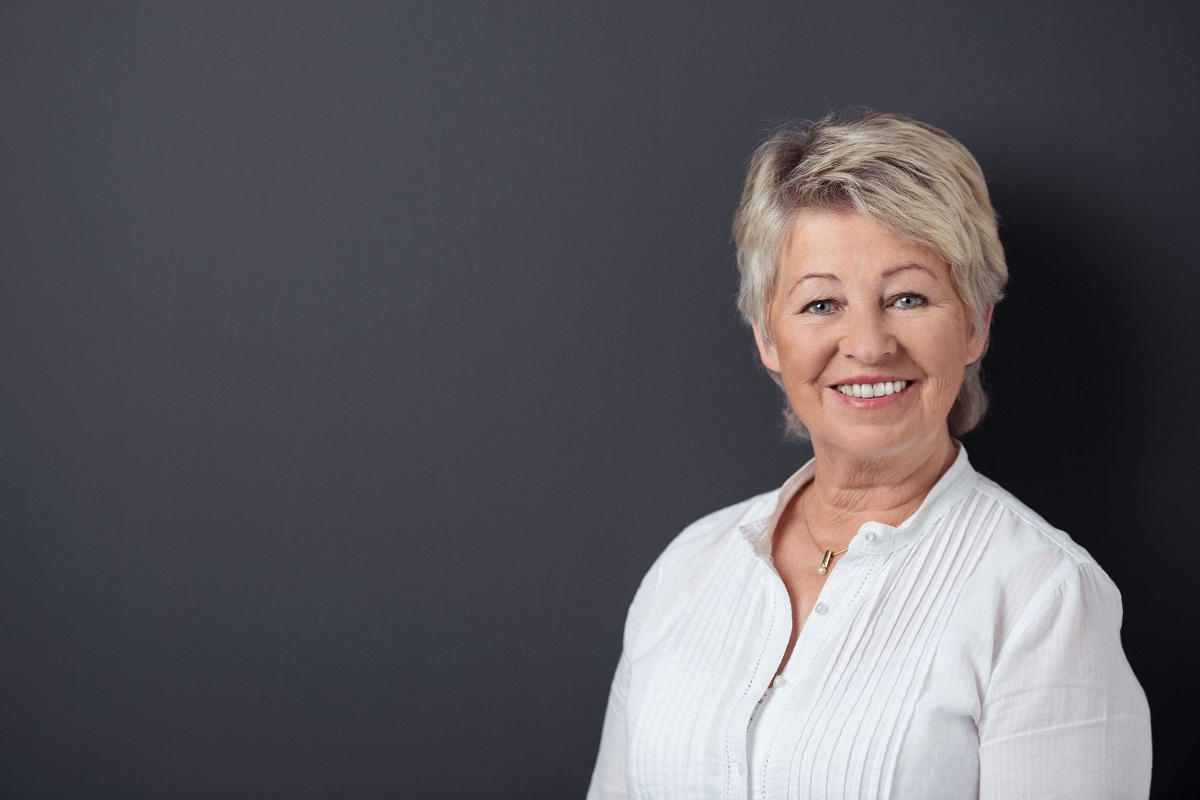 Natural Relief For Neuropathy
Resolve your neuropathy, with our proven effective, 100% natural therapies. Reduce or even eliminate the pain, tingling and burning without medications while restoring your sensation and confidence. And, in many cases, noticeable improvements occur in 7 to 14 days.
* Individual results vary. No guarantee of specific results is warranted or implied and your results will depend on many factors (full disclaimer).
Our treatment works for many causes of peripheral neuropathy including:
Chemotherapy Induced Peripheral Neuropathy
Carpal Tunnel Syndrome

Tarsal Tunnel Syndrome

Lyme Disease
Post Surgical Neuropathy

Diabetic Neuropathy

Bell's Palsy

Shingles

HIV- Related Neuropathy
Idiopathic Neuropathy

Thyroid Disorders

Autoimmune Conditions

Toxic Exposures

Kidney Disease
Your initial consultation is free. Come meet us in person and learn more.
The Unique Combination Of Natural Therapies We Utilize
(And YOU get to choose which therapies you would like to incorporate.)
Acupuncture is one of the most powerful ways to naturally stimulate your body's innate healing process. Then, it gets right to work repairing and restoring all cells and tissues. Electro Acupuncture harnesses the vast healing intelligence your body contains to help it heal faster and with more lasting effects.
Relaxation and Stress-Reduction
When your nervous system is calm, the hormonal system, immune system, digestive, and circulatory systems all calm down, too. This means a more focused mind, more resilient immune system, less inflammation, better circulation, and optimal nutrient absorption.
Functional Nutritional Therapy
When your cells, glands, and tissues are fully nourished with the specific nutrients they need, these tissues naturally function at a very high level. This means you feel your best because the body's key systems are optimized.
Your initial consultation is free. Come meet us in person and learn more.
1.
Free Initial Consultation
At your free initial consultation you'll meet with your clinician to discuss your neuropathy including current symptoms, medical history, any medications you're taking, and most importantly YOUR GOALS. We want to be certain that our program is going to meet your needs and that there is a HIGH probability of success for you - BEFORE we move forward to the next step.
2.
Detailed Assessment & Treatment Plan
Once your free consultation is complete, and we agree to move forward, your next step is the Intake appointment. At this appointment, your clinician will do a detailed assessment of your symptom pattern, medical history, and other factors to determine the root cause of your issue and devise a specific plan of attack.
Your first acupuncture session will be performed at this time, and a you will be given a treatment plan with exact, easy-to-follow instructions. Your treatment plan will include dietary and lifestyle adjustments as well as key supplements to address the root cause of your neuropathy and address your most pressing symptoms.
3.
Active Treatment & Symptom Resolution
You'll return for once-weekly visits to ensure close support as you begin to feel the positive shifts of the therapy. We want to make sure your treatment plan is yielding the expected results. You'll also receive acupuncture at each visit to ensure that your progress is cumulative and your neuropathy are resolved as soon as possible.
4.
Transitional Care As Things Stabilize
Once we see stable improvements, we will begin to reduce the frequency of visits. This usually occurs after about 8-12 visits. Initially you'll come every other week, then once a month for a couple of visits, then you will no longer need regular treatments.
We'll be here in case you ever want to come in for a tune-up or to address other health concerns.
Of course, MANY of our patients do wish to continue with "ongoing maintenance" and we are happy to work that out with you, should that be your wish.
5.
Taking Care Of Your Friends and Loved Ones
We pride ourselves on the fact that 80% of our new patients are referred to us by other patients or people in the community who have witnessed their friends and loved ones receive life-changing benefits from our work.
So, we very much look forward to helping YOUR friends, family, and loved ones on THEIR journey to a more joyful, energetic, purposeful life.
Your initial consultation is free. Come meet us in person and learn more.
Common Questions & Answers About Our Treatment Program For Neuropathy
Does it hurt?
The needles are extremely thin, and they cause no pain because they are razor sharp.
Will I have to keep coming forever?
The vast majority of patients don't need long-term maintenance. Once their condition is resolved, it stays that way.
Will I have to spend a lot of time coming in for treatments?
Most of our patients are able to get great results with once-weekly visits. We can discuss this in more detail at your free consultation.
Can natural medicine REALLY help my problem?
Absolutely. Your body is capable of healing ANY problem, especially when it has the nutritional support and specialized natural therapies we offer to help it get back on track. We've seen this firsthand in clinic over and over.
How long does it take to see results?
People often feel a positive shift after the very first treatment. Acupuncture is a very powerful way to stimulate endorphin release, which is the most powerful relaxing substance the body makes.
What are my chances of success?
Results vary, of course. That being said, over 75% of our patients report improvement in symptoms after just a few sessions and many are able to reduce their medication use (under supervision by the prescribing physician) as their bodies begin to function at a higher level. However, your situation is unique and once we meet with you we will be able to give you our best estimate of time and prognosis of outcome.
Your initial consultation is free. Come meet us in person and learn more.
We address the ROOT CAUSE of your neuropathy.
Our process includes finding and addressing the actual root CAUSE of your neuropathy. This is why so many have found relief with our therapies, even when other therapies didn't work. Even patients with a long family history of neuropathy have experienced significant relief.
We awaken your body's natural healing system.
Despite what you may have been lead to believe, your body is not broken. It IS possible to heal your neuropathy. This is possible because your body never forgets how to heal itself, sometimes it just need the right support. Your body makes its own anti-inflammatory substances and painkillers and our therapies encourage your body to do just that.
We use an all natural approach your doctor may not know about.
Your doctor may have told you that you have to live with your neuropathy or "this is as good as it gets". That doesn't mean there is no treatment, it just means your doctor has run out of ideas or there aren't other conventional treatments available. We find that people who don't respond well to conventional treatment often respond very well to our gentle, natural approach.
Healing your neuropathy does not have to be difficult. Simple, targeted lifestyle and diet changes, along with our targeted natural therapies are a very clear and concise way to address the problem head on.
Your initial consultation is free. Come meet us in person and learn more.
SPECIALIZED CARE MEANS YOU GET EXCEPTIONAL RESULTS.
How can we help YOU today?
Your initial consultation is free. Come meet us in person and learn more.
THIS STUFF WORKS.
Our unique blend of holistic medical therapies gets ALL your body's healing resources going in the same direction...
Relaxes stress, increases circulation, promotes healing and reduces pain.
Make sure your cells have what they need to support your lifestyle and goals.
Increases range of motion, loosens muscles, promotes circulation, and relaxes the nervous system.
Your initial consultation is free. Come meet us in person and learn more.
AN UNPARALLELED TRACK RECORD OF EXCELLENCE
Our mission is simple:
To lead you to a place where you live without pain.
Or, just call 856-452-1782 and we'll be happy to answer your questions.
*Individual results vary. No guarantee of specific results is warranted or implied and your results will depend on many factors. (Full Disclaimer)
OUR PROFESSIONAL STAFF LOVES WHAT WE DO
You'll always feel welcome and cared for.
Dr. Heather Shultz D.Ac., L.Ac., Dipl. Ac. (NCCAOM)
With 9 years of experience as an acupuncturist and 12 years working in the field of biomedicine alongside health care providers Heather is uniquely qualified to help you achieve the results you want while updating your primary care or specialist provider along the way. She specializes in a variety of health issues including migraine, sciatica, back pain, neuropathy, cancer treatment support and fertility support. From 14 to 101 years old, you can trust Heather to provide gentle, safe and effective treatment for your pain and discomfort.
Want to meet with Heather to see if she can help you? Make an appointment for your free consultation to discuss your case. It's an honest, down-to-earth, no-pressure conversation in the office where we will listen to your story and review some basics about your medical history.
Once you've talked with her, if she truly feels confident she can help you, you'll have the opportunity to move forward and work with her to tackle your health challenges.
Your initial consultation is free. Come meet us in person and learn more.
CONVENIENTLY LOCATED
Making it easy for you to get the care you need.
Right inside the Garden State Medical Building.
Call us:
856-452-1782
_______________________________
Office:
100 Brick Rd.
Ste 212,
Marlton, NJ 08053
(by appointment)
Your initial consultation is free. Come meet us in person and learn more.